Skip over navigation
The official government website for McCordsville, Indiana
Start Content
Homepage
Check out our new Economic Development Website. Thanks to Nine Star Connect for all of their help in creating the site.
Welcome to the official website of the Town of McCordsville, Indiana.
With a population nearing 8,000 people, our community is now the second largest municipality in Hancock County. Incorporated in 1988, McCordsville is beginning to feel the effects of being conveniently located near several thriving cities and towns, including Indianapolis and Fishers.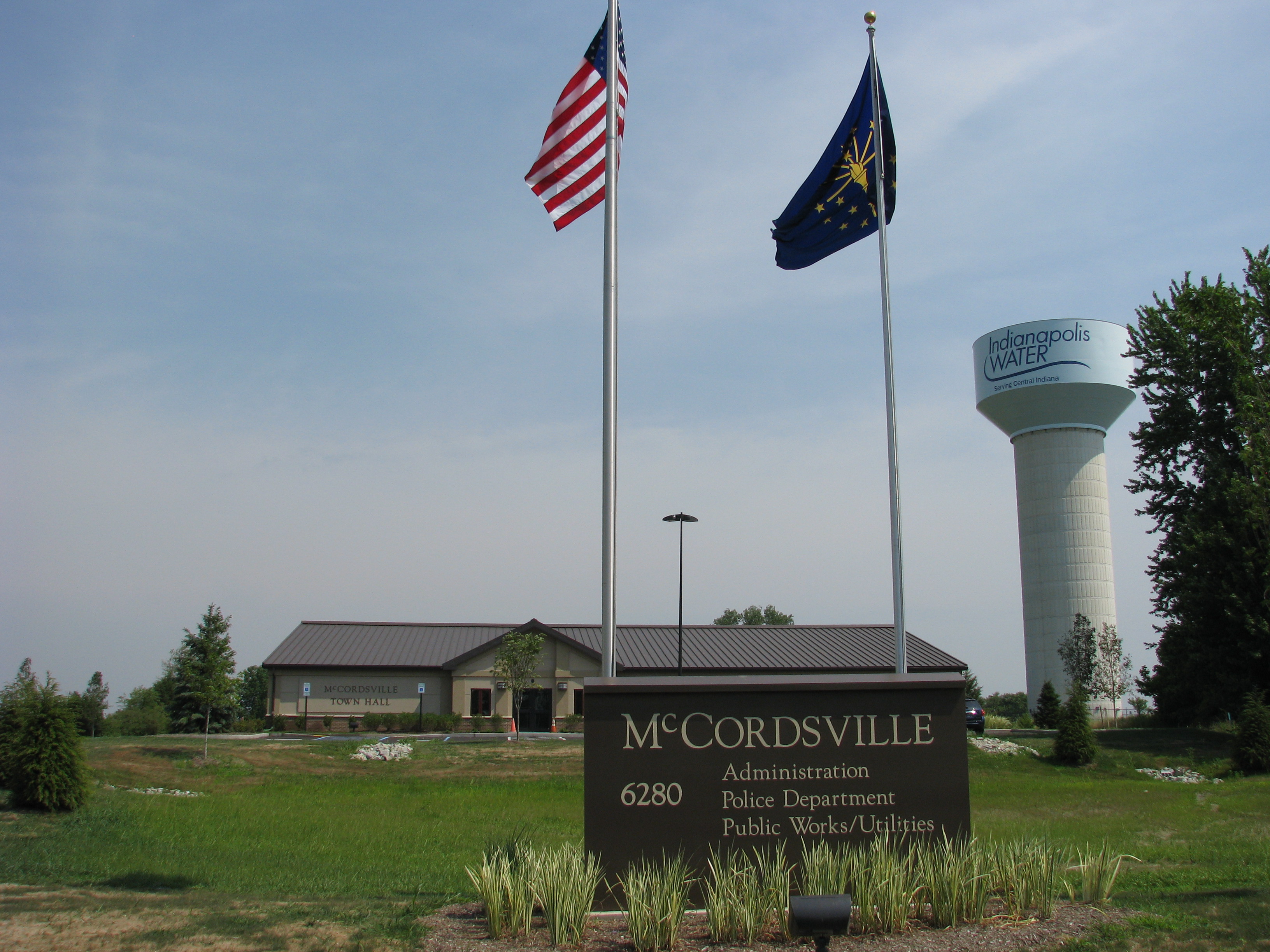 McCordsville is located in the northwest corner of
Hancock County
just south of Geist Reservoir, bordering both the City of Lawrence in Marion County and the City of Fishers in Hamilton County. We are conveniently located off of State Highway 67 and less than 10 minutes from I-70, I-69, I-465 and SR 234.

The Community Vision as identified in the recently adopted Comprehensive Plan is:
G
uided commercial development and unique
R
esidential opportunities with valued
W
ell-managed community services and amenities
Town Council
The McCordsville Town Council consists of five members who are elected to alternating terms, or what is called staggered terms. The council members are elected from 2 at-large positions and 3 district positions. For information on council districts, please call 335-3151.
Members of the 2018 Town Council are:
Bryan Burney - District 2
Larry Longman - District 3
Tom Strayer - President, At Large
Branden Williams - District 1
Barry Wood - Vice President; At Large
Clerk-Treasurer
Cathy Gardner is the McCordsville Clerk-Treasurer. She is the Fiscal Officer for the Town and serves as the Clerk for the Town Council and Violations Bureau. The Clerk-Treasurer's Office is the repository of official Town records and provides the services of administration of oathes and marriages. You can contact her at
cgardner@mccordsville.org
or (317) 335-2810.
Town Manager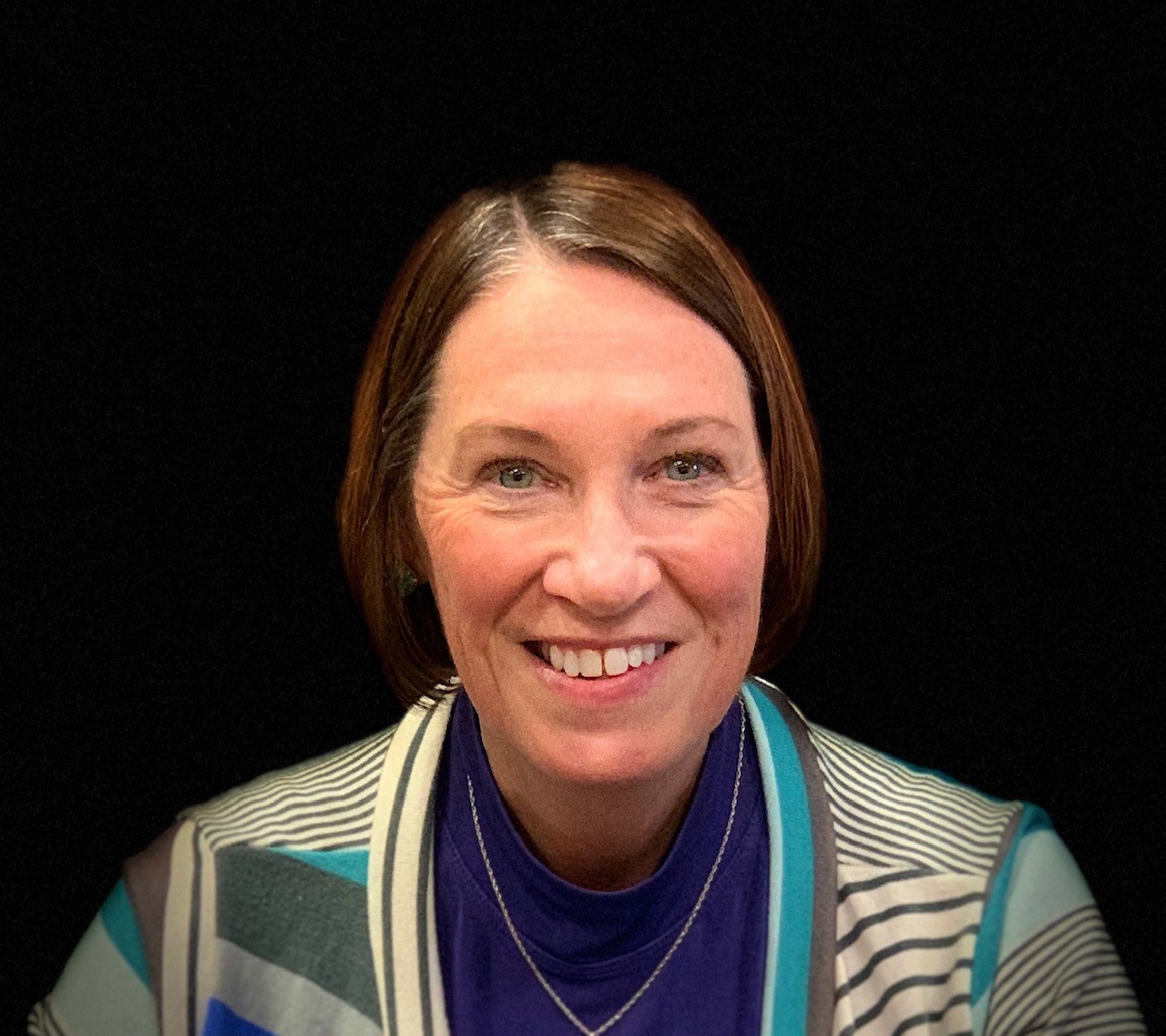 Tonya Galbraith, ICMA-CM, has served as McCordsville's Town Manager since January 2005. Galbraith has spent her career working in either State or Local Government. She has worked for the City of Anderson, the City of Indianapolis, and the City of Houston, TX. She worked for the Indiana Association of Cities and Towns (IACT) for 15 years in the area of legislative relations and two years as Director of Intergovernmental Relations for the Indiana Department of Environmental Management. She is a Credentialed Manager through the International City-County Management Association (ICMA) and has served on the ICMA Welcome Ambassadors Committee, Conference Planning Committee and Governmental Affairs and Relations Committee. She is a Past President of the Indiana Municipal Management Association (IMMA). She currently serves on the Aim (formerly known as IACT) Executive Board, Legislative Committee and Environment Committee. She also chairs the IMMA Legislative Committee, serves on the Hancock Regional Hospital Foundation Board, the Healthy 365 committee, Women Helping Women Committee and the Hancock County Economic Development Council board. She is the recipient of the 2017 Russell G. Lloyd Distinguished Service Award given annually by Aim, the first Town Manager to be so honored. She was also awarded the 2017 Nolan "Skip" Kuker Community Leadership Award by the Fortville/McCordsville Chamber of Commerce.

The Town Manager is responsible for the day-to-day management of the Town, as directed by the Town Council. The Town Manager prepares the agenda for the Town Council's monthly meetings. After the Council has debated an issue and decided on a course of action, the Town Manager is responsible for implementing their decision.

The Town Manager is also the first line of contact between developers and the town on residential, commercial and industrial developments.
The Town Manager also responds to citizen requests for services and information, and acts as a liaison with other federal, state and local governmental agencies and serves as the spokesperson for the Town.
Police Department
Welcome to the home of the McCordsville Police Department!
The McCordsville Police Department has an authorized strength of 16 full-time officers and one administrative assistant. The department is divided into two divisions -- administrative and uniformed. Our department is comprised of several certified instructors, a firearms instructor, an emergency vehicle operations instructor, a defensive tactics instructor, several field training officers and a school resource officer. We also have officers that are individually trained as detectives and evidence technicians. Our staff also includes several current and former military members. All officers also have the option of trying out for the Hancock County Joint Tactical Team (H.C.J.T.T.)
Check us out on Facebook by clicking here.
Check back as we continue to update the web site.
The McCordsville Metropolitan Police Department is part of a continually growing community. The Police Officers and staff are dedicated to meeting the needs presented by this growth.
IN THE EVENT OF AN EMERGENCY DIAL

9 1 1
In the event of a

non-

emergency

, dial (317) 477-4400 (24-Hours)
Administrative

non-emergency

, dial (317) 335-2812 (M - F 8a - 4p)
Department fax (317) 335-2811
Public Works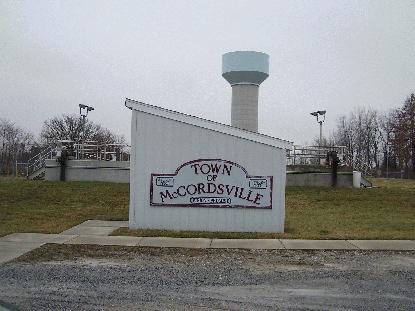 The Department of Public Works is responsible for a variety of services including:
Street maintenance, Sanitation and trash pickup, Stormwater utility, Wastewater utility and Permitting.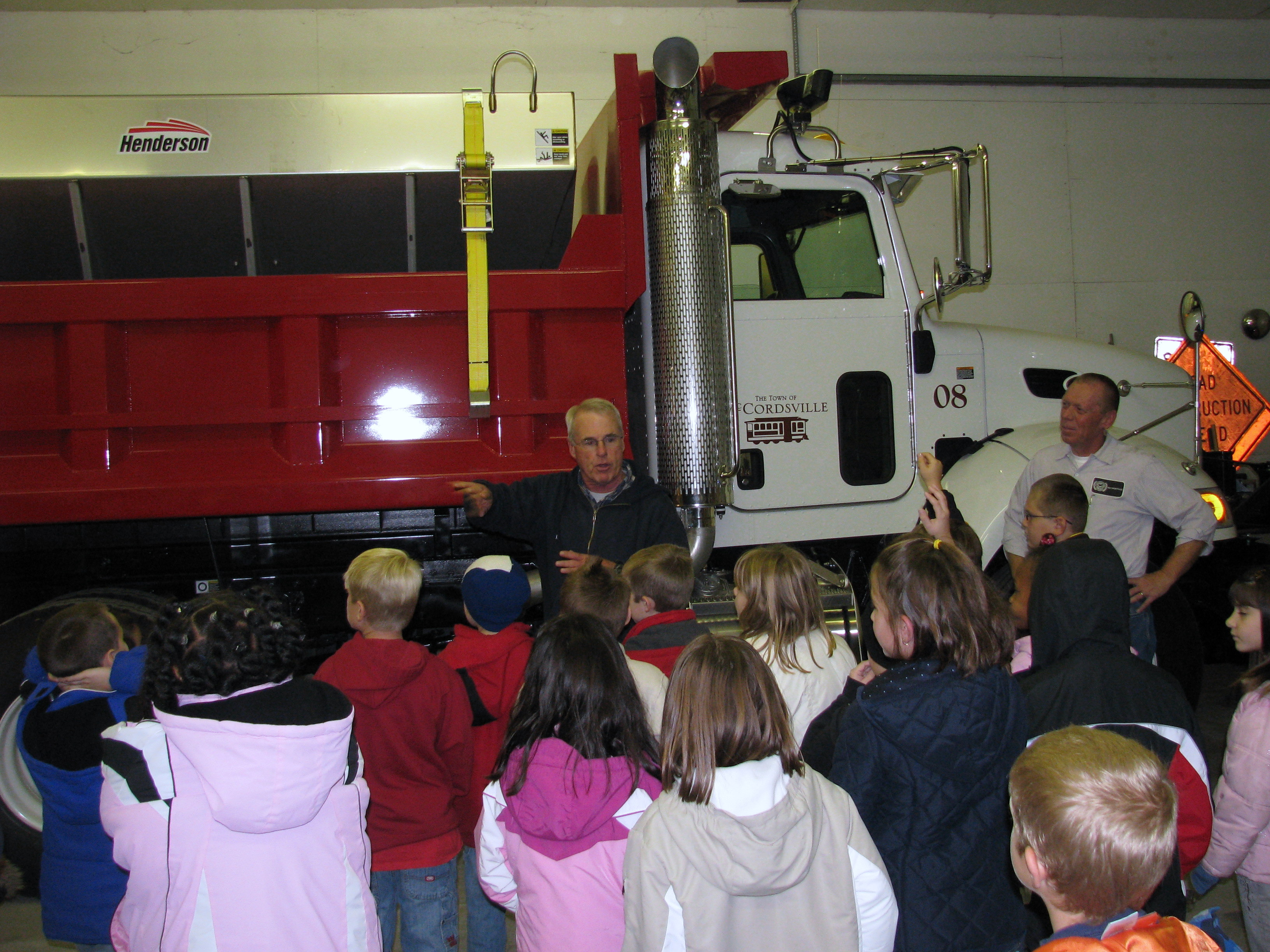 McCordsville Elementary 2nd graders tour the Public Works Department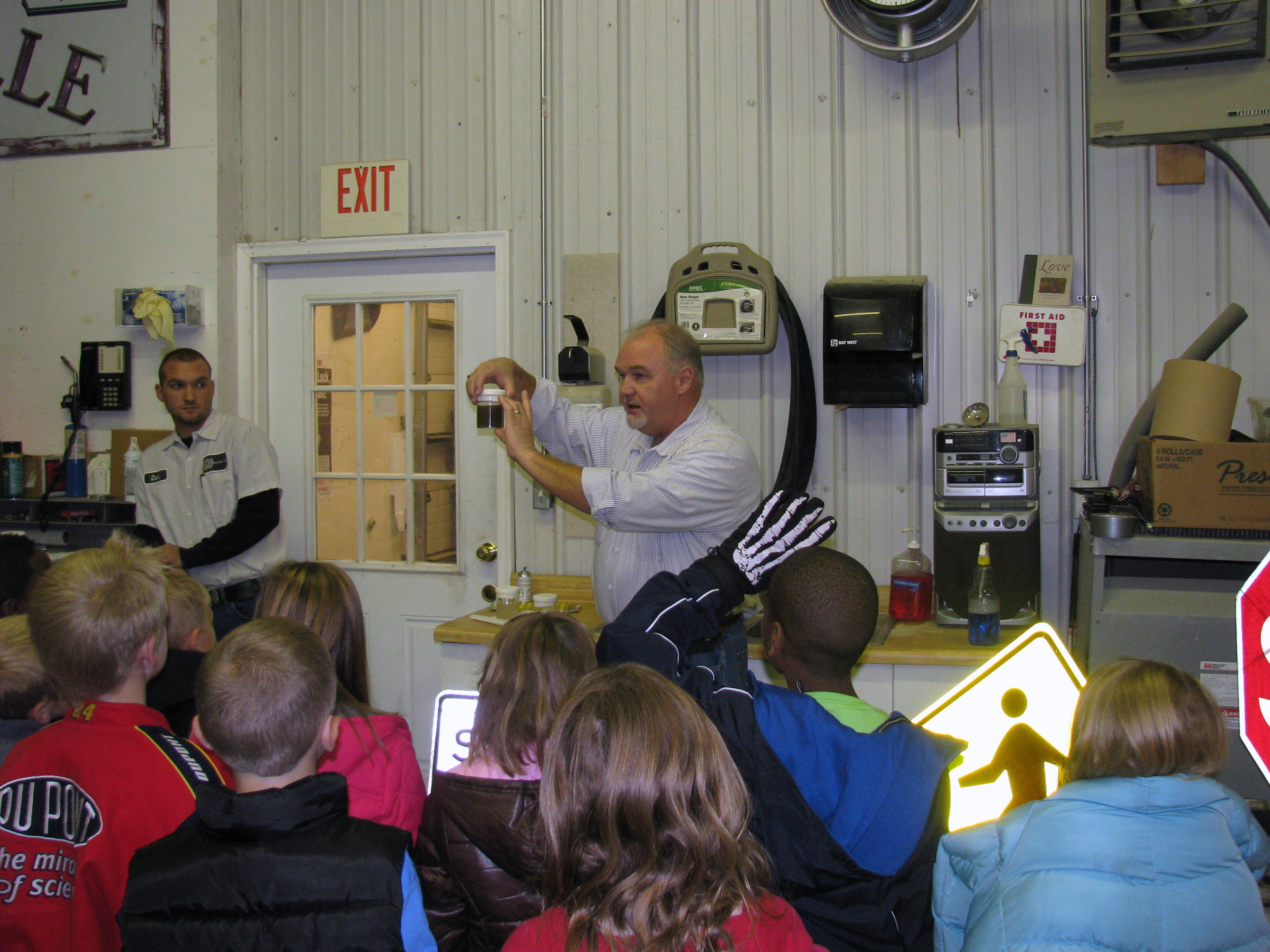 McCordsville Volunteer Fire Department
Fire and emergency services are provided by the McCordsville Volunteer Fire Department under contract with Vernon Township. More information regarding fire services and Vernon Township can be found at
Vernon Township, Indiana
For emergencies, dial 9-1-1.
---
Photo of the McCordsville Fire Station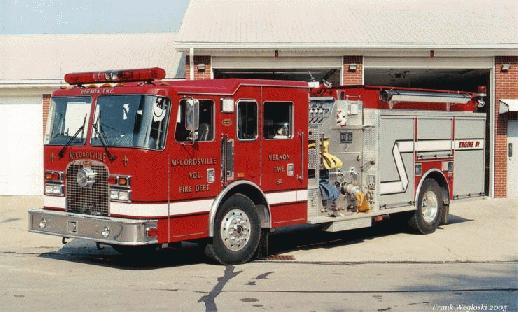 Engine 81 is the first due Engine Company for all Fire & Rescue calls.\

Utility Department
The Utility Department coordinates billing for Stormwater, Trash and Wastewater. If you already know your account number and PIN and you would like to
Pay Your Bill,
please follow this link:
https://www.drfrey.biz/7117/CustQuery.html
.
If you need your pin number to pay your bill, please call us at 317-335-1044
And, why not Go Green with Paperless E-Billing?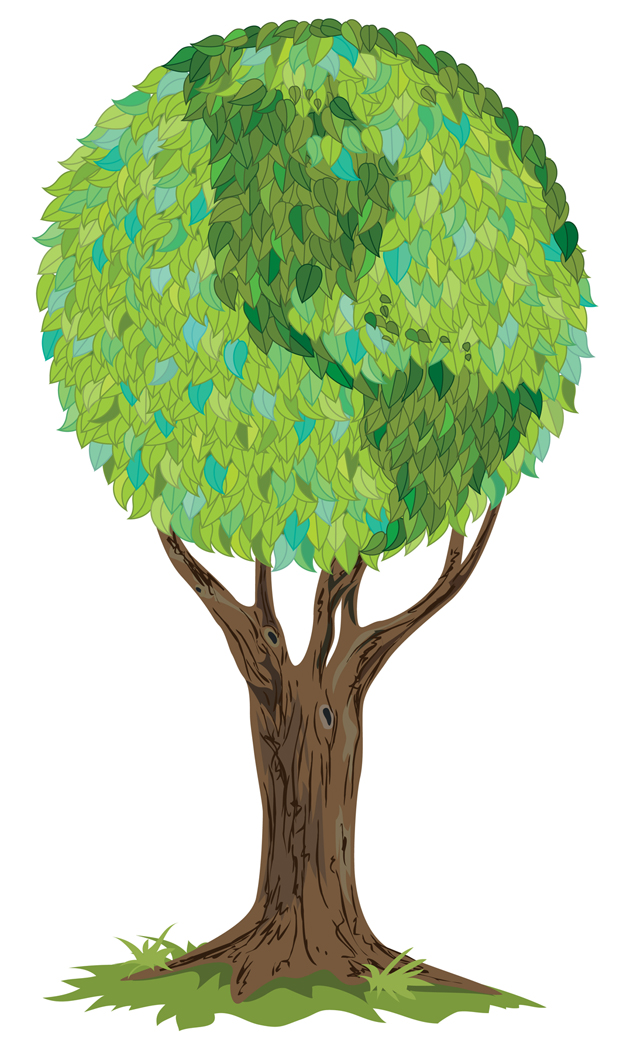 * It takes only minutes to set up
* It is a more secure way to receive bills
* Pay bill online or mail your check with the account number
Planning and Building Department
The McCordsville Planning & Building Department is responsible for all planning, zoning, and building services for properties within the incorporated limits of the Town of McCordsville. For a map of the incorporated limits and zoning of the Town of McCordsville, click
here
.
Permit Applications and Procedures
McCordsville's Planning & Building Dept. is using iWorQ for permit management and only accepts electronic filings and applications through the on-line system. You will begin by creating an iWorQ username and password or by logging in and filling out the appropriate application.
Complete the application and attach the plans required for each project. Click on this Permit Guide, which will give detailed information about each permit type and when a permit is required.
Did you see this sign?
This sign indicates that a property owner has applied for rezoning or a variance.
Click on the Case Number below for additional information about the project and the hearing date.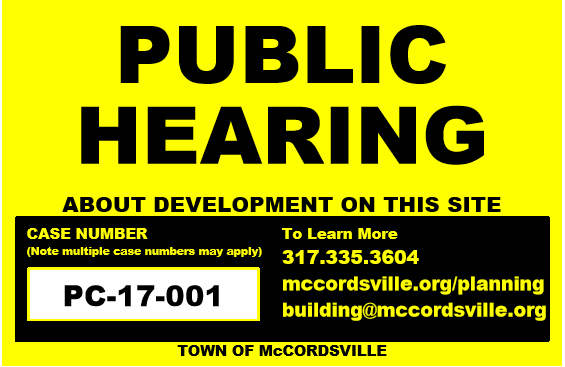 Current Case Numbers - Board of Zoning Appeals (BZA)
Current Case Numbers - Plan Commission (PC)
Proposed Sagebrook Annexation
An annexation petition has been filed for the Sagebrook subdivision. A copy of the filing can be found here. The timeline and schedule of meetings for the petition is below (schedule is subject to change). If you have any questions please email notices@mccordsville.org or call 317.335.3604. Additionally, if you would like to be put on an email distribution list to receive updates throughout the process please request that by emailing notices@mccordsville.org.
June 11th: Annexation Application Acceptance by Council
July 16, 17, & 18th: Public Info Meetings on Annexations (all 3 meetings begin @ 630pm)
August 13th: Introduction of Annexation Ordinances at the Town Council meeting (7pm)
October 15th: Public Hearing (at Plan Commission) on the proposed Meadows at Sagebrook PUD, and a zoning recommendation (not a hearing) on the Sagebrook zoning (630pm).
October 29th: Public Hearing (at the Town Council) on Annexation Ordinances (5:30pm)
December 10th: Annexation Ordinances & Meadows at Sagebrook PUD eligible for final action (7:00pm)
*All meetings held at the McCordsville Town Hall, located at 6280 W 800N, McCordsville, IN 46142
Engineering Department
The Town Engineer, Mark Witsman, provides a range of services including wastewater, stormwater, and transportation. He also assists with day-to-day activities and helps guide projects from conception to construction. Mark graduated from Purdue University in 1995 and worked for two local engineering companies before forming Witsman Engineering, LLC in 2002. After eleven years as a consultant, Mark was hired by the town in 2013.


Below are links to important documents:
Boards & Commissions
Ordinance Violations Bureau
The Ordinance Violations Bureau fulls under the duties of the Clerk-Treasurer's Office. Payment is due within 10 BUSINESS days of issuance. A listing of the fines can be found by clicking the Ordinance Violations Bureau link below.
eGov Training
Welcome to the eGov Training Department! We offer training courses in the following areas!
How to be a good citizen.
How to Obey Traffic Laws.
Something New
This is what is new in McCordsville!
News


Events


Services


Related
Pages