Skip over navigation
The official government website for McCordsville, Indiana
Start Content
Next Stop... McCordsville
With a population nearing 7,000 people, our community is now the second largest municipality solely in Hancock County. Incorporated in 1988, McCordsville is beginning to feel the effects of being conveniently located near several thriving cities and towns, including Indianapolis and Fishers.
McCordsville is located in the northwest corner of Hancock County just south of Geist Reservoir, bordering both the City of Lawrence in Marion County and the Town of Fishers in Hamilton County. We are conveniently located off of State Highway 67 and less than 10 minutes from I-70, I-69, I-465 and SR 234.
Sign-up to receive our Friday Email Blast - Friday Email Blast
Contact Us
Town Hall
(
more
)
6280 W 800 N
McCordsville, IN 46055
Office Hours:
8:00 a.m. to 4:00 p.m.
Town Projects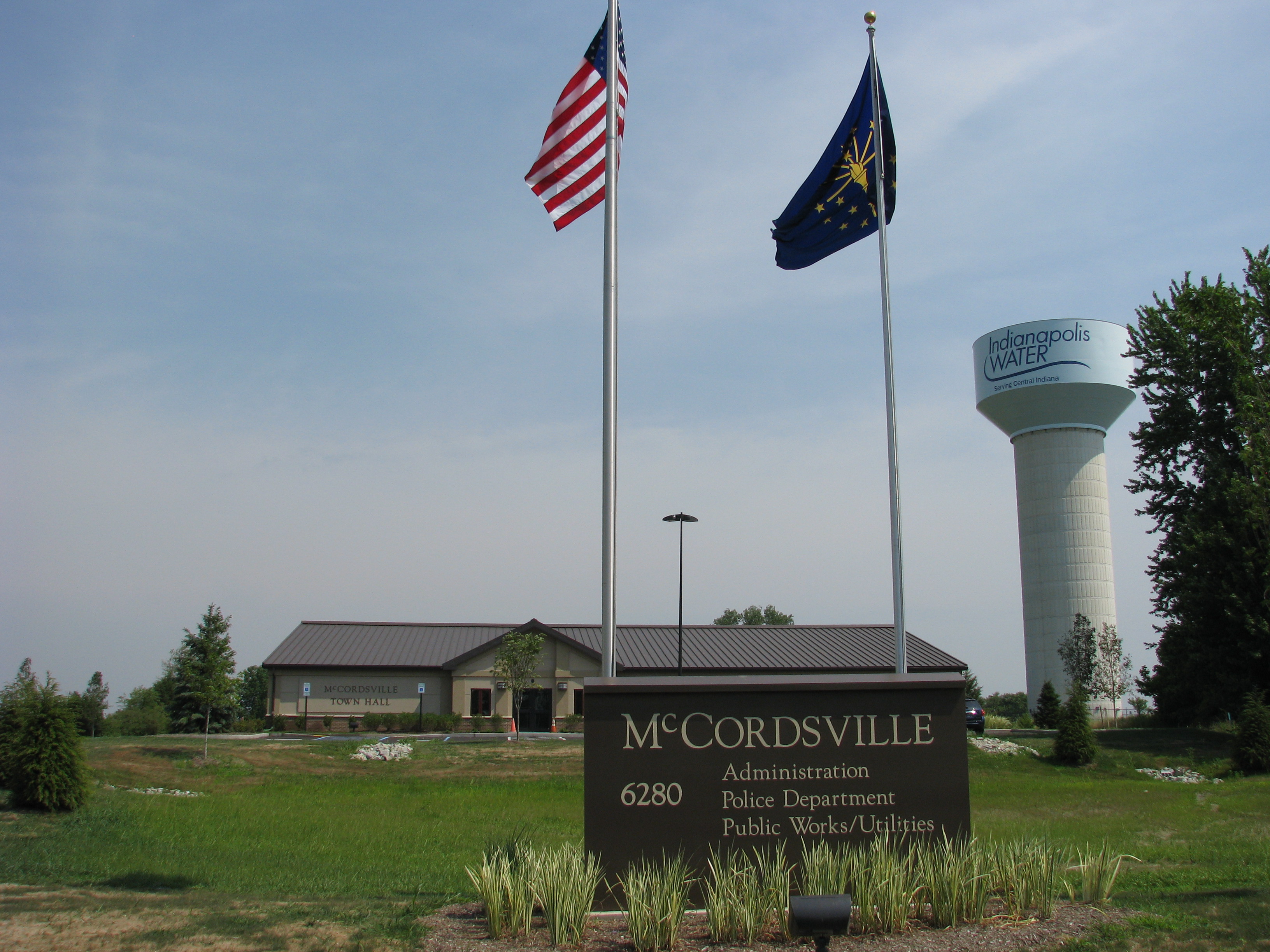 It's an exciting time in McCordsville. Meijer and the Brookside Senior Living facility opened in 2017 and Daniel's Winery and Scarlet Lane Brewing Company continues to thrive. Housing construction continues at a fast pace and several new sections of subdivisions have recently been approved. Two recently completed annexations will allow for two additional subdivisions to begin construction in 2018.


---
Recent News
Trunk-or-Treat application form

Please join us for our annual Trunk-or-Treat event on Oct. 27th from noon to 2:00 p.m. If you would like to have a car, truck, SUV in the event, please complete this form and return to Tonya Galbraith at tgalbraith@mccordsville.org.

Broadway and CR 600W construction update

We will be providing periodic updates regarding the road improvement project set to start at CR 600W and Broadway (SR 67). This project will consist of the addition of right turn lanes on CR 600, as well as various infrastructure improvements at the...

2017 Annual Report

On Feb. 13, 2018, the McCordsville Town Council approved the 2017 Annual Report. The report has been reformatted and is now digital.

2017 Economic Development Plan

The McCordsville Redevelopment Commission recently recommended that the Town Council adopt the 2017 Economic Development Plan. The plan was adopted on Nov. 14, 2017. It is fully digital and all news articles, charts, maps, etc., are hyperlin

More like this
---
Upcoming Events
calendar

More like this