Skip over navigation
The official government website for McCordsville, Indiana
Start Content
Next Stop... McCordsville
With a population over 8,000 people, our community is now the second largest municipality solely in Hancock County. Incorporated in 1988, McCordsville is beginning to feel the effects of being conveniently located near several thriving cities and towns, including Indianapolis and Fishers.
McCordsville is located in the northwest corner of Hancock County just south of Geist Reservoir, bordering both the City of Lawrence in Marion County and the Town of Fishers in Hamilton County. We are conveniently located off of State Highway 67 and less than 10 minutes from I-70, I-69, I-465 and SR 234.
Sign-up to receive our Friday Email Blast - Friday Email Blast
Contact Us
Office Hours:
8:00 a.m. to 4:00 p.m.
Town Projects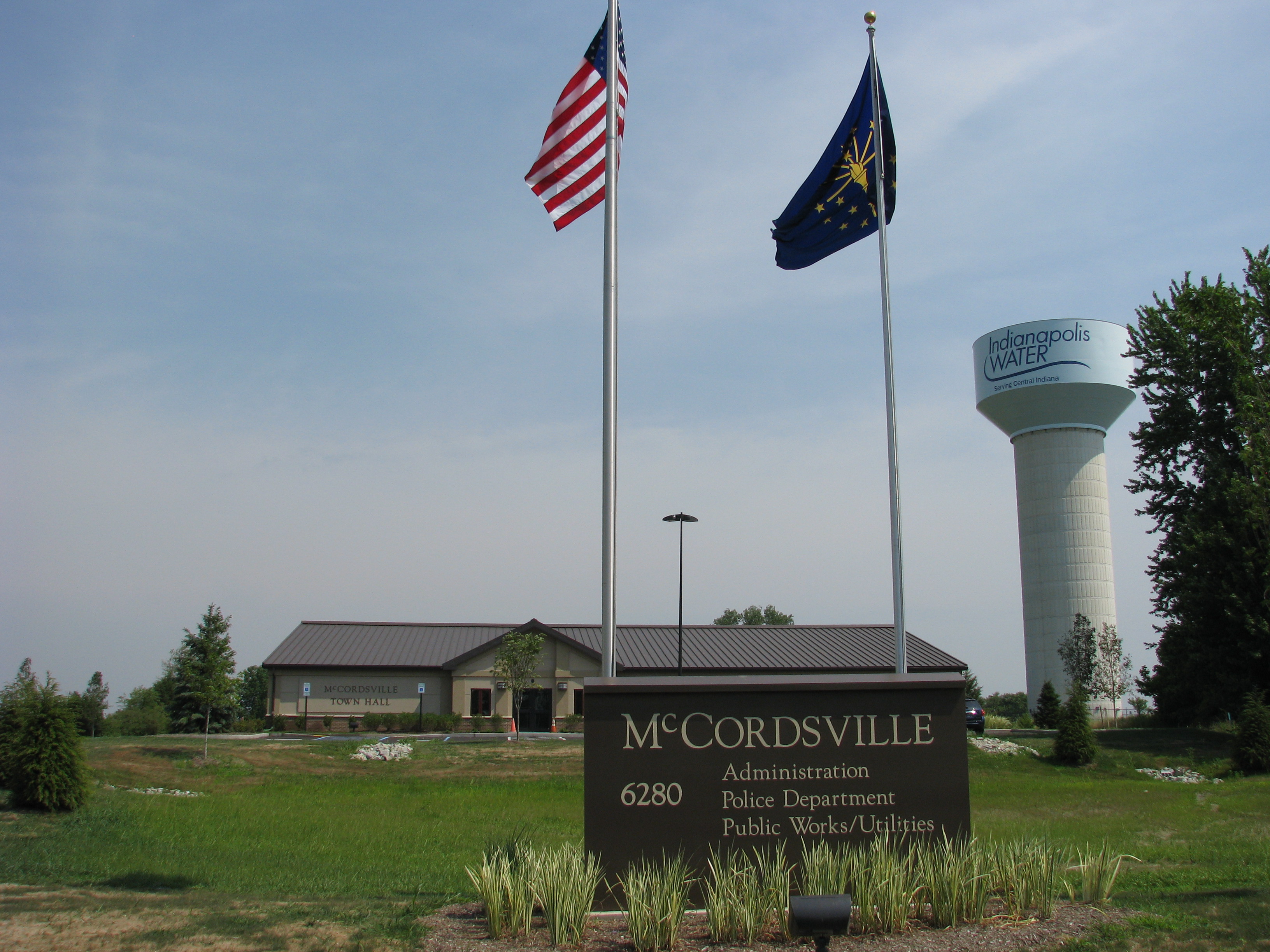 It's an exciting time in McCordsville. Road improvements continue to be front and center and the Town Council commissioned a study in 2020 to analyze the best and most efficient way of alleviating traffic congestion on Mt. Comfort Road caused by the CSX train track. The Town Council should receive study results in the spring of 2021. Town Center planning continues. A Town Center Drainage Plan and Economic Impact Analysis were both completed in 2020. Landowner discussions continue and three developer roundtables were conducted in the fall of 2020. The Pandemic did not slow down our residential building permits and the Town approved 240 residential building permits in 2020. There were 105 in 2019. Several new subdivisions were approved and some have started the infrastructure and building process. Since 2000, the Town has grown 688 percent. Commercial development will continue, including Leo's Market and Eatery, Gateway Crossing Senior Apartments and we celebrated the opening of the McCordsville Market place, which features a Noble Roman's and Verizon Store. And, we continue to work with our neighboring Towns (Cumberland and New Palestine), as well as business and corporate partners on the Mt. Comfort Road Corridor Planning. We look forward to our future -- Next Stop McCordsville.


---
Recent News
Street Standards

This is the section from the McCordsville Code of Ordinances that states that the HOA or Developer is responsible for snow removal within subdivisions. See section (G) (6)

Snow Plow Policy

Learn more about the Town's Snow Plowing Policy. We hope it will help to answer some of your questions.

CGS recycling schedule & Town Hall recycling bins

CGS (soon to be Waste Management) will begin a new recycling schedule on Wednesday, Jan. 13. All residents who use the subscription based service will have their recycling collected on the same day of the week instead of alternating weeks. For those...

More Recent News
---
Upcoming Events
calendar

More like this