Skip over navigation
The official government website for McCordsville, Indiana
Start Content
Next Stop... McCordsville
With a population over 10,000 people, our community is now the second largest municipality solely in Hancock County. Incorporated in 1988, McCordsville is beginning to feel the effects of being conveniently located near several thriving cities and towns, including Indianapolis and Fishers.
McCordsville is located in the northwest corner of Hancock County just south of Geist Reservoir, bordering both the City of Lawrence in Marion County and the Town of Fishers in Hamilton County. We are conveniently located off of State Highway 67 and less than 10 minutes from I-70, I-69, I-465 and SR 234.
Sign-up to receive our Friday Email Blast - Friday Email Blast
Contact Us
Office Hours:
8:00 a.m. to 4:00 p.m.
Growth & Development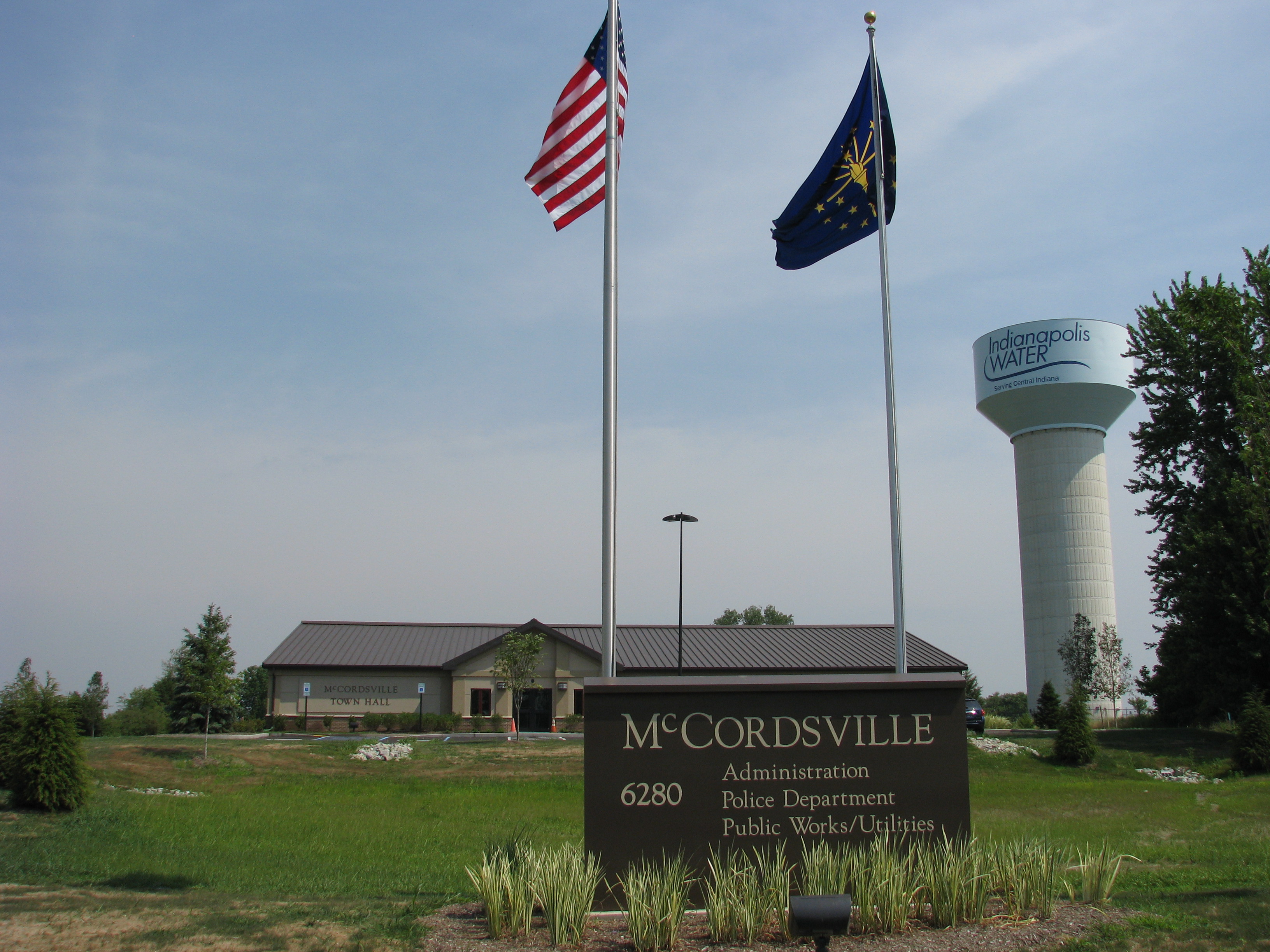 It's an exciting time in McCordsville.
-Road improvements continue to be front and center. The Town Council commissioned a study in 2020 to analyze the most efficient way of alleviating traffic congestion caused by the CSX train track on Mt. Comfort Road. Following the results of the study, the Underpass was voted as the preferred method of improvement. Significant grant funding will be needed to make this project a reality.
-Town Center planning and construction. The Town is going though the approval processes for funding, final details are being worked out on the plans, and construction will hopefully start this summer.
- Residential building permits and the Town approved 240 residential building permits in 2020. There were 105 in 2019. Since 2000, the Town has grown 688 percent.
-Commercial development will continue, including Leo's Market and Eatery, Crew Carwash, and Valvoline.
-We continue to work with our neighboring Towns (Cumberland and New Palestine), as well as business and corporate partners on the Mt. Comfort Road Corridor Planning.
We look forward to our future!
Next Stop McCordsville


---
Recent News
Building Improvement Grant Program

Redevelopment Commission finalizes Building Improvement Grant (BIG) program. The BIG program is designed to stimulate investment and initiate aesthetic improvement to buildings in McCordsville. This is really BIG news.

2022 Title VI Nondiscrimination Plan & Policy

Every recipient of Federal Funds is required to have an up-to-date Title VI Nondiscrimination Implementation Plan & Policy on file and available to the Public. McCordsville's Plan was updated and signed on Dec. 14, 2021.

2021 Economic Development Report

The Town Council has approved the 2021 Economic Development Report. This report summarizes the many activities undertaken by the Redevelopment Commission over the course of the year.

McCordsville TIF Presentation

Indiana State Statute requires Redevelopment Commissions to annual conduct a meeting to share with overlapping taxing districts the status of the Town's Tax Increment Finance Districts (TIF.) This presentation was given at the meeting.

2020 Annual Report

The McCordsville Town Council has released the 2020 Annual Report. This report provides important growth and demographic information.

More Recent News
---
Upcoming Events
calendar

More like this