Skip over navigation
The official government website for McCordsville, Indiana
Start Content
Next Stop... McCordsville
With a population nearing 7,000 people, our community is now the second largest municipality solely in Hancock County. Incorporated in 1988, McCordsville is beginning to feel the effects of being conveniently located near several thriving cities and towns, including Indianapolis and Fishers.
McCordsville is located in the northwest corner of Hancock County just south of Geist Reservoir, bordering both the City of Lawrence in Marion County and the Town of Fishers in Hamilton County. We are conveniently located off of State Highway 67 and less than 10 minutes from I-70, I-69, I-465 and SR 234.
Sign-up to receive our Friday Email Blast - Friday Email Blast
Contact Us
Town Hall
(
more
)
6280 W 800 N
McCordsville, IN 46055
Office Hours:
8:00 a.m. to 4:00 p.m.
Town Projects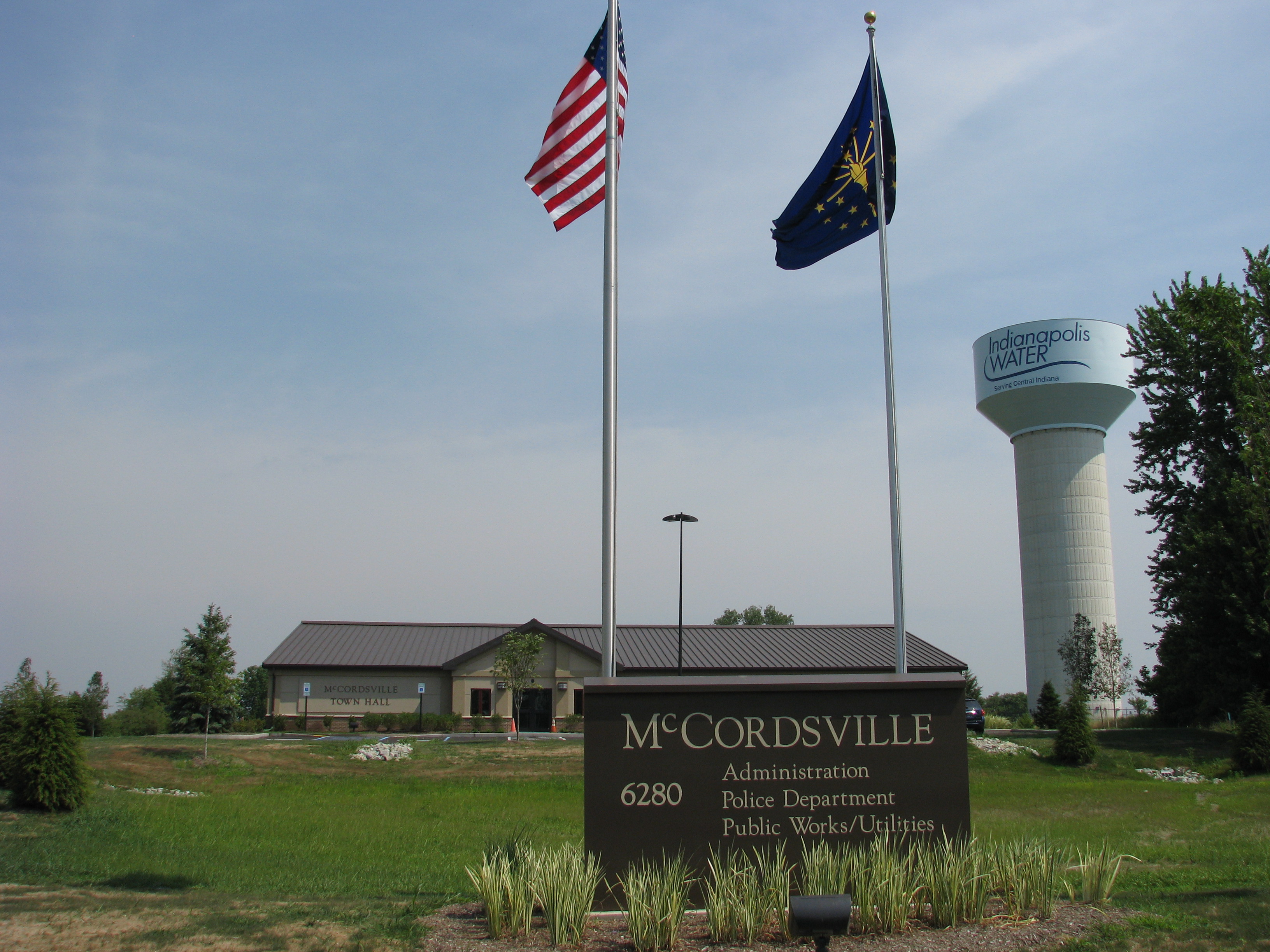 It's an exciting time in McCordsville. Meijer and the Traditions at Brookside Senior Living facility opened in 2017. Traditions at Brookside expanded it's facility in 2018. Scarlet Lane Brewing Company continues to thrive, with the addition of Trax BBQ opening inside the building in November of 2018. Housing construction continues at a fast pace and several new sections of subdivisions have recently been approved. Three recently completed annexations will allow for additional subdivisions to begin construction in 2018 and 2019.


---
Recent News
Snow Emergency Policy

The Town is governed by an Ordinance which restricts parking during severe winter events. It is found under Breaking News. This is the link to our snow policy, which details the roads and streets the town is responsible for plowing.

Recreation Impact Fee

On Aug. 14, 2018, the Town Council adopted a Recreation Impact Fee. Beginning in February 2019, a fee of $832 will be added to each residential building permit to help fund park open space and trails needs.

Town Council District Map

The McCordsville Town Council consists of three districts seats and two at-large seats. The at-large seats were elected in November of 2018 and the three districts will be voted on in the May 2019 primary and November 2019 General Election. The McCo...

Trunk-or-Treat application form

Please join us for our annual Trunk-or-Treat event on Oct. 27th from noon to 2:00 p.m. If you would like to have a car, truck, SUV in the event, please complete this form and return to Tonya Galbraith at tgalbraith@mccordsville.org.

More like this
---
Upcoming Events
calendar

More like this