Skip over navigation
The official government website for McCordsville, Indiana
Start Content
Staff Directory - Details
Barry Wood
Town Council Member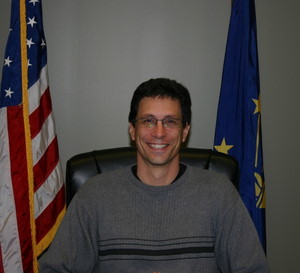 Primary Department:
Town Council
Professional Profile
Barry was appointed to the Town Council in 2001 and was elected to the office in 2002 and re-elected in 2006, 2010 and 2014. He served as Council president in 2004 and was re-elected to the position in 2008, 2009 and 2015. Barry has served as the Council liaison to the Redevelopment Commission and Police Department and currently serves on the Architectural Review Committee and Plan Commission.
Barry works in pathology at IU Health. He grew up in the Cumberland area and moved to McCordsville in 1995.
Barry is married with two children. He is an avid golfer and enjoys coaching his son in all sports.
Contact the Town
Phone:

(317) 335-3151

Fax:

(317) 335-3495
Office Hours:
8:00 a.m. to 4:00 p.m.