Skip over navigation
The official government website for McCordsville, Indiana
Start Content
Staff Directory - Details
Ryan Crum
Director of Planning and Building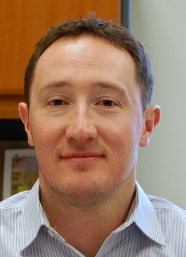 Primary Contact Address


6280 W 800 N
McCordsville, IN 46055
Primary Department:
Planning and Building Department
Professional Profile
Ryan was hired to serve as the Town's first Director of Planning and Building in the spring of 2013. Prior work experience includes serving as a Planner and Senior Planner for the Town of Fishers for 7 years, where he managed development and project review, created staff projects, worked on long-term planning projects, analyzed development proposals, and made recommendations to various boards and commissions. Ryan is a 2005 graduate of Ball State University with a Bachelor of Urban Planning and Development. He is a certified planner through the American Institute of Certified Planners (AICP).
Contact the Town
Phone:

(317) 335-3151

Fax:

(317) 335-3495
Office Hours:
8:00 a.m. to 4:00 p.m.