Skip over navigation
The official government website for McCordsville, Indiana
Start Content
Police Department Patches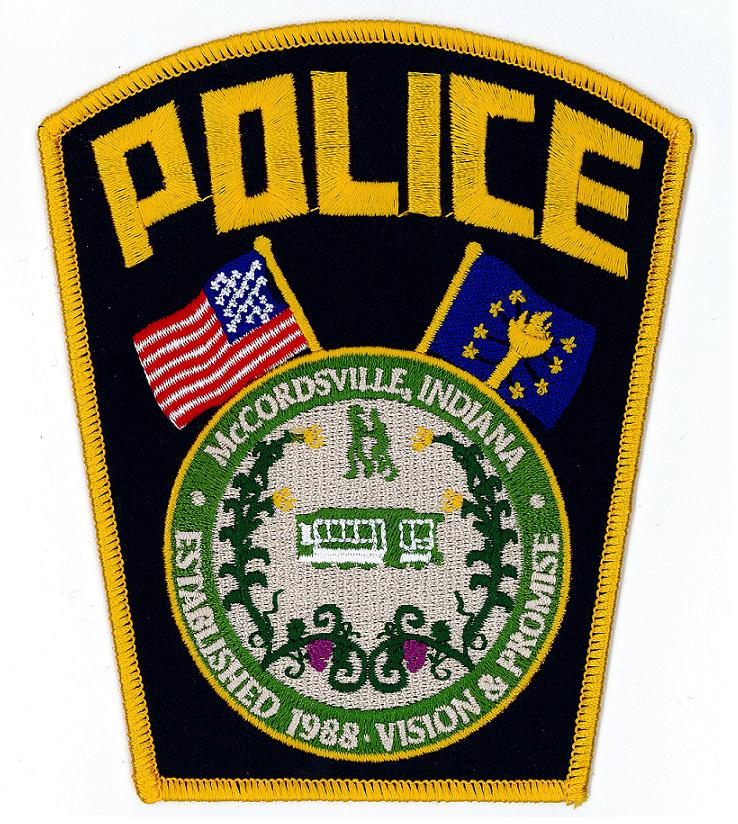 POLICE DEPARTMENT PATCHES
There are many hobbyists in Indiana, as well as around the world, that collect police memoribilia - specifically police uniform patches. Patch collectors are always looking for law enforcement agencies that offer patches to collectors. Unfortunately, due to security reasons and the increasing number of police imposter complaints, the McCordsville Police Department does not distribute patches, logos, or other agency identifiers to individuals, other than certified verifiable United States law enforcement officers.
In order for a certified law enforcment officer to receive either a patch for his/her department or for his/her personal collection, the officer needs to submit his or her request in writing, on his or her agencies departmental letterhead, bearing his or her signature. Said request MUST be only for the "officer's" personal collection or the "officer's" departmental collection, all other requests will be denied. Due to the increased cost of postage, we request that any officer submitting a request include a 6" x 9" manila envelope with sufficient postage to get the envelope returned.
Thank you in advance for your understanding in this matter.
Contact the Town
Phone:

(317) 335-3151

Fax:

(317) 335-3495
Office Hours:
8:00 a.m. to 4:00 p.m.