Skip over navigation
The official government website for McCordsville, Indiana
Start Content
Planning and Building Department
ATTENTION:

The March 31st Architectural Review Committee and Plan Commission, along with the April 1st Board of Zoning Appeals Meetings will be held virtually due to COVID-19. A link to virtually attend the meeting will be provided on this webpage, on the day of the meeting. There will also be a link embedded in each meeting's on-line agenda.
These meetings include public hearing items and all interested parties will have the ability to submit comments in real time through the virtual meeting system. Written comments can also be submitted in advance by emailing building@mccordsville.org. I

f you have any questions about how to virtually access and attend these meetings, or submit comments please contact us at

building@mccordsville.org or 317.335.3604. We appreciate everyone's patience as we navigate these challenges together.
The McCordsville Planning & Building Department is responsible for all planning, zoning, and building services for properties within the incorporated limits of the Town of McCordsville. For a map of the incorporated limits and zoning of the Town of McCordsville, click
here
.
Permit Applications and Procedures
McCordsville's Planning & Building Dept. is using iWorQ for permit management and only accepts electronic filings and applications through the on-line system. You will begin by creating an iWorQ username and password or by logging in and filling out the appropriate application.
Complete the application and attach the plans required for each project. Click on this Permit Guide, which will give detailed information about each permit type and when a permit is required.
Inspection Procedures
ATTENTION: The Town has implemented temporary alterations to our inspection procedures during the pandemic declaration,

more info.
Did you see this sign?
This sign indicates that a property owner has applied for petition that requires a public hearing.
Click on the Case Number below for additional information about the project and the hearing date.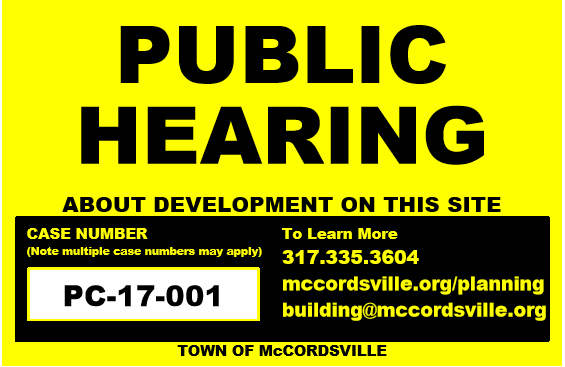 Current Case Numbers - Board of Zoning Appeals (BZA)
Current Case Numbers - Plan Commission (PC)
Please note the Town is currently holding its public meetings remotely via virtual meetings due to COVID-19. Links to access the virtual meetings remotely will be added to this webpage and the on-line on the day of the meeting.
Sagebrook Annexation
On March 27, 2020 the Sagebrook Annexation was recorded and therefore became effective. All permitting, plan review, zoning, and law enforcement services became effective immediately. The Town's Utility Department will be coordinating the roll-out of their services. If you have any questions regarding utilities, please contact the Utility Department at umail@mccordsville.org or 317.335.1044.
Contact Us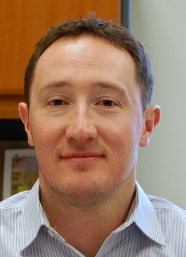 Phone:

(317) 335-3604

Fax:

(317) 335-9120
Office Hours:
8:00 a.m. to 4:00 p.m.
In this Department
In this Department
More Information