Skip over navigation
The official government website for McCordsville, Indiana
Start Content
Planning and Building Department
The McCordsville Planning & Building Department is responsible for all planning, zoning, and building services for properties within the incorporated limits of the Town of McCordsville. The Planning & Building Department can be reached at 317-335-3604 or by emailing
building@mccordsville.org
.
The Department is guided by the Town's Vision Statement:
Guided commercial development and unique
Residential opportunities with valued
Open spaces and
Well-managed community services and amenities
That complement a
Healthy local economy
Below are links to important documents:
Did you see this sign?
This sign indicates that a property owner has applied for rezoning or a variance.
Click on the Case Number below to learn more about the project and to find out the hearing date.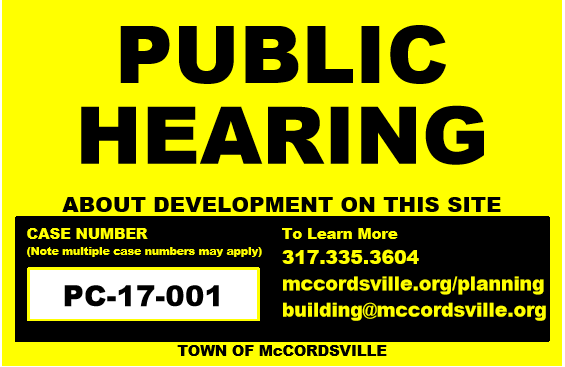 2018 Case Numbers
News


Services


Related
Pages
News & Notices
Food Truck Permit Application
If interested in having a Food Truck in the Town of McCordsville, please carefully read and fill out this permit application and return it to the Town of McCordsville.
Food Truck Ordinance
The McCordsville Town Council recently adopted a Food Truck Ordinance. Just remember that in order to have a food truck you must also have a permit from the Hancock County Health Department.

More like this
Contact Us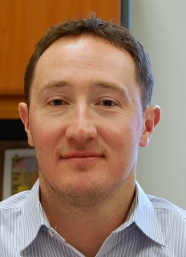 Phone:

(317) 335-3604

Fax:

(317) 335-9120
Office Hours:
8:00 a.m. to 4:00 p.m.
In this Department
In this Department
More Information